At GunandAmmos.com, we take pride in providing firearms enthusiasts and shooting sports enthusiasts with a wide range of products, from firearms and ammunition to accessories and gear. Our commitment to quality and customer satisfaction drives us to continually improve our offerings. In this reviews section, we've gathered feedback from our valued customers who have experienced our products and services firsthand. Whether you're a seasoned shooter or a beginner, these reviews offer insights, opinions, and real-life experiences that can guide you in making informed decisions. Discover what our community has to say about GunandAmmos.com, and join us in exploring the world of firearms and ammunition.
Your feedback matters, and we're here to help you find the best products for your needs. Explore these reviews to get a sense of the GunandAmmos.com experience, and feel free to share your thoughts and experiences as well. We're committed to providing the best products and services to our community, and your reviews are a vital part of that process.
Thank you for choosing GunandAmmos.com, and we look forward to hearing your thoughts and experiences in our reviews section. Happy shooting!
4.6 / 5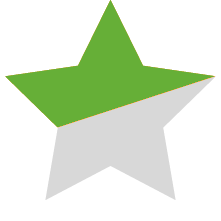 Based on 15,986 verified reviews